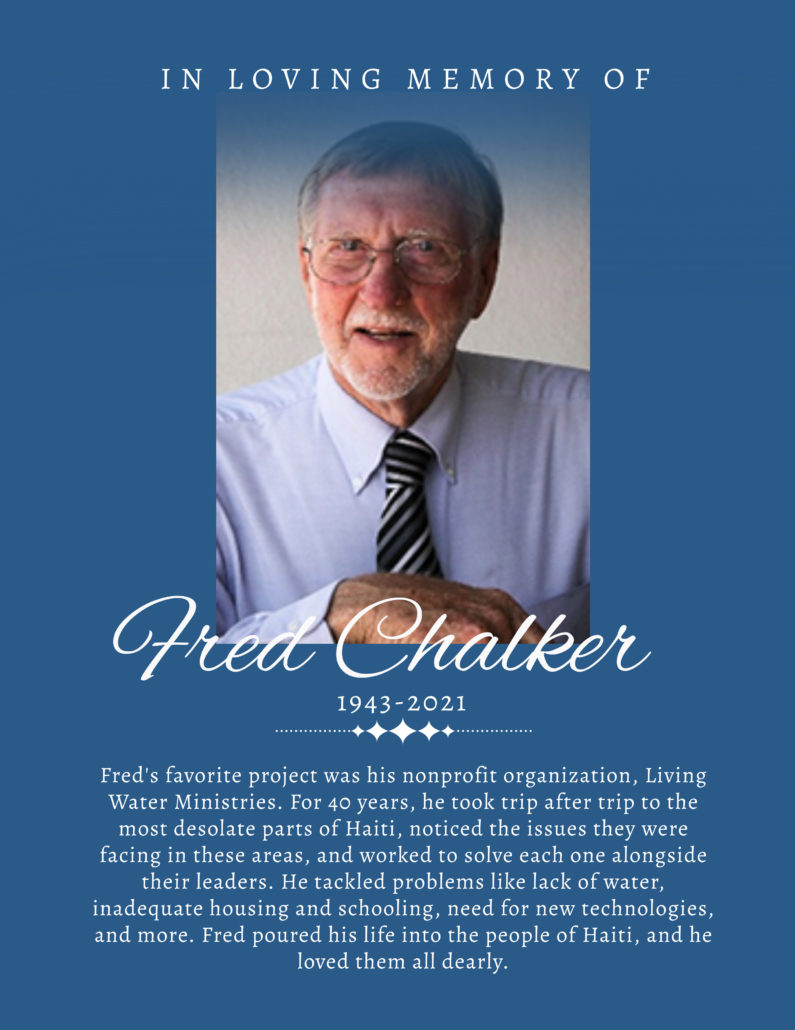 Fred was born on May 19, 1943 in Connecticut and had two sisters, Jan and Carol. He was the middle child, and he most certainly acted like it as the peaceful, neutral mediator he was throughout his life. Fred loved to debate; he enjoyed hearing every side of a story and thought deeply about everything in life.
Being a deep thinker also made Fred a great story teller. He told the most grandiose stories all of his life. He had a knack for drawing people in and engaging them with his words. Fred made friends throughout school very easily with his stories and his wit. He graduated high school in 1961. He graduated from Ward School of Electronics at the University of Hartford by 1963. That same year, he married the love of his life, Mary Genevieve Wasicki in Connecticut.
The most important thing to Fred was his relationship with Jesus Christ. He and his wife, Mary, went to church regularly and knew God. However, they both were truly saved later in life, around 1980. After the passing of Fred's mother, whom he was very close to and respected greatly, he and Mary were saved by the Lord within a few months of one another. His wife states that he always had great poise and was a good man, but after salvation he developed into an even better man. Fred loved the Lord in every aspect of his life and he sought to glorify Him with everything he did.
Fred Chalker did many incredible things. He was first recruited by IBM, where he flew up the ladder quickly. He worked on building some of the very first computers for 17 years. Then, he became his own businessman, opening up the very first of many incorporations, Coffee Break, Inc. He created and sold his own coffee around South Florida for a decade. Then Fred opened up Carousel Antiques, which he owned and operated until 2017.
Fred's favorite project was his nonprofit organization, Living Water Ministries. For 40 years, he took trip after trip to the most desolate parts of Haiti, noticed the issues they were facing in these areas, and worked to solve each one alongside their leaders. He tackled problems like lack of water, inadequate housing and schooling, need for new technologies, and more. Fred poured his life into the people of Haiti, and he loved them all dearly.
Fred was very engaged with the community he lived in as well as communities across the world. He held membership in a number of organizations, including the Rotary Club, a local tennis club, and more. Fred was a deacon at his church for many years and was very active in membership. He owned many different incorporations, including Jesus is Lord LLC and Amazing God LLC. Fred was a very hard worker, a loving member of the community, and a servant of the Lord. Fred Chalker is survived by his spouse, Mary Chalker.
Thank you to all of you that knew Fred and enjoyed his company. He loved you all. Please be sure to lean on God and the ones you love during this time. Thank you for your love, support and prayers. In lieu of flowers, please donate to Living Water Ministries at livingwaterhaiti.org.
"Trust in the Lord with all your heart, and lean not on your own understanding; in all your ways submit to Him, and he will make your paths straight." Proverbs 3:5-6
https://livingwaterhaiti.org/wp-content/uploads/2021/03/Fred-Post-1.jpg
3600
2780
admin
https://livingwaterhaiti.org/wp-content/uploads/2019/07/LWHlogo.png
admin
2021-03-24 21:04:36
2021-03-24 21:05:23
The Passing of Fred Chalker